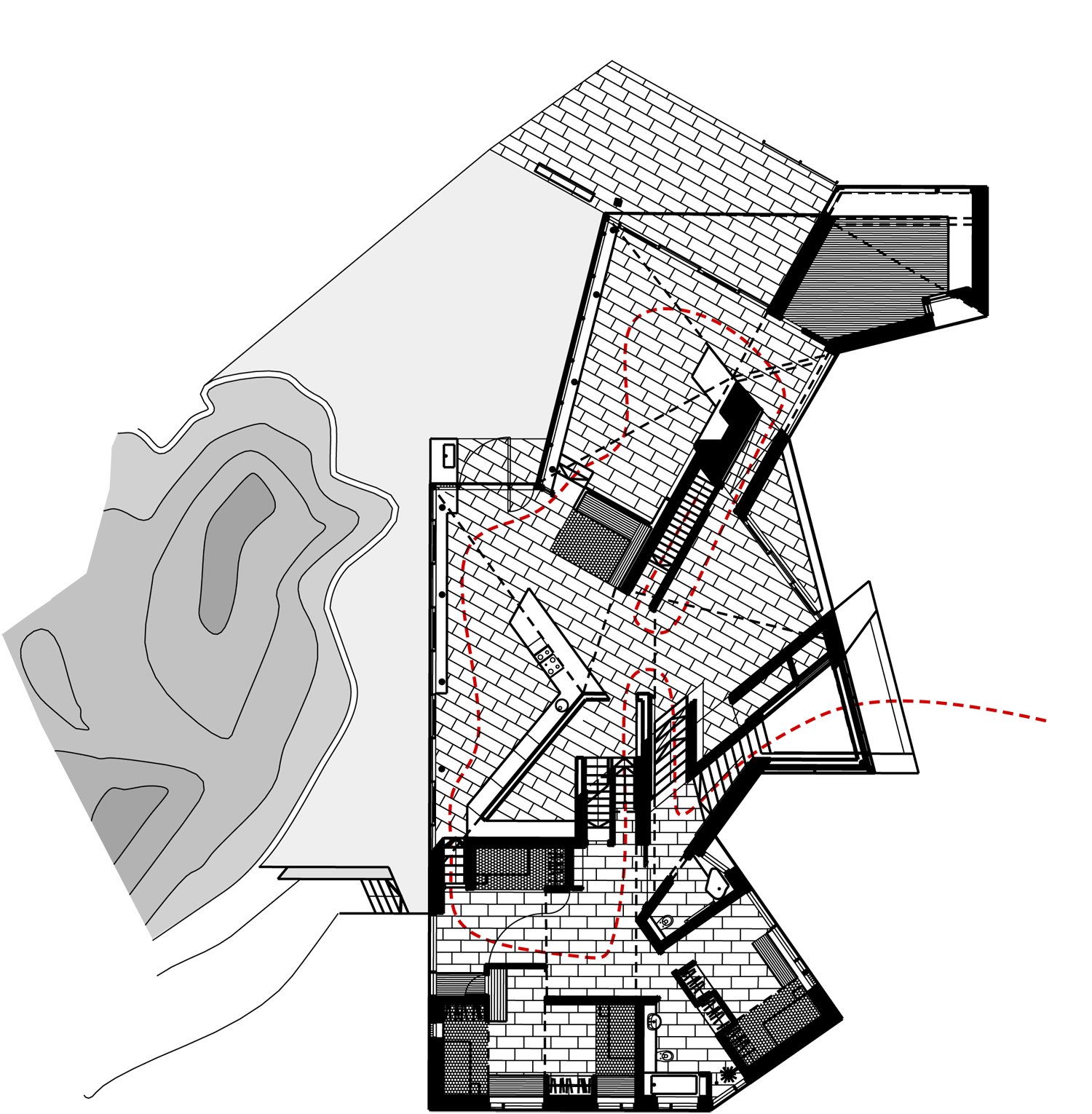 Sleeping Giant
I was Project Architect for O'Donnell + Tuomey Architects
Area: 500m2 new build house on a rocky South facing site
Design: 2005; Completed on site August 2007
The original house on the site, built in the 1970s, turned its back on these stunning views.
The new house steps up and around the existing rock on the site. The roof is made of in situ concrete and can be seen from the road entrance. The walls are made of concrete and lime render and solid granite. The windows are iroko and were designed in great detail and made with impressive skill by an Irish joiner.
The reception rooms of the house look towards big scale sea views, while the kids bedrooms and play room are focused on the grass lawn and rock gardens, with secret crawl routes and tiny windows between the bedrooms and the garden.
It has a magical mythical feel.
Photographs are copyright of Dennis Gilbert