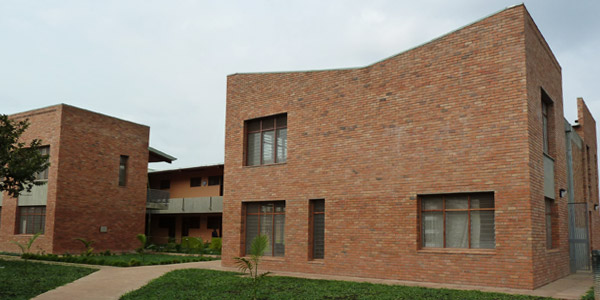 New Clinincal and Administration Building, Hospice Africa, Kampala, Uganda
Area: 1,100 m2
Location: Hospice Africa, Makindye, Kampala, Uganda
Brief: to design a day care consultants clinic and administrative building for Hospice Africa Uganda
Programme:
Design + Planning Grant 2007;
Construction 2008-2009.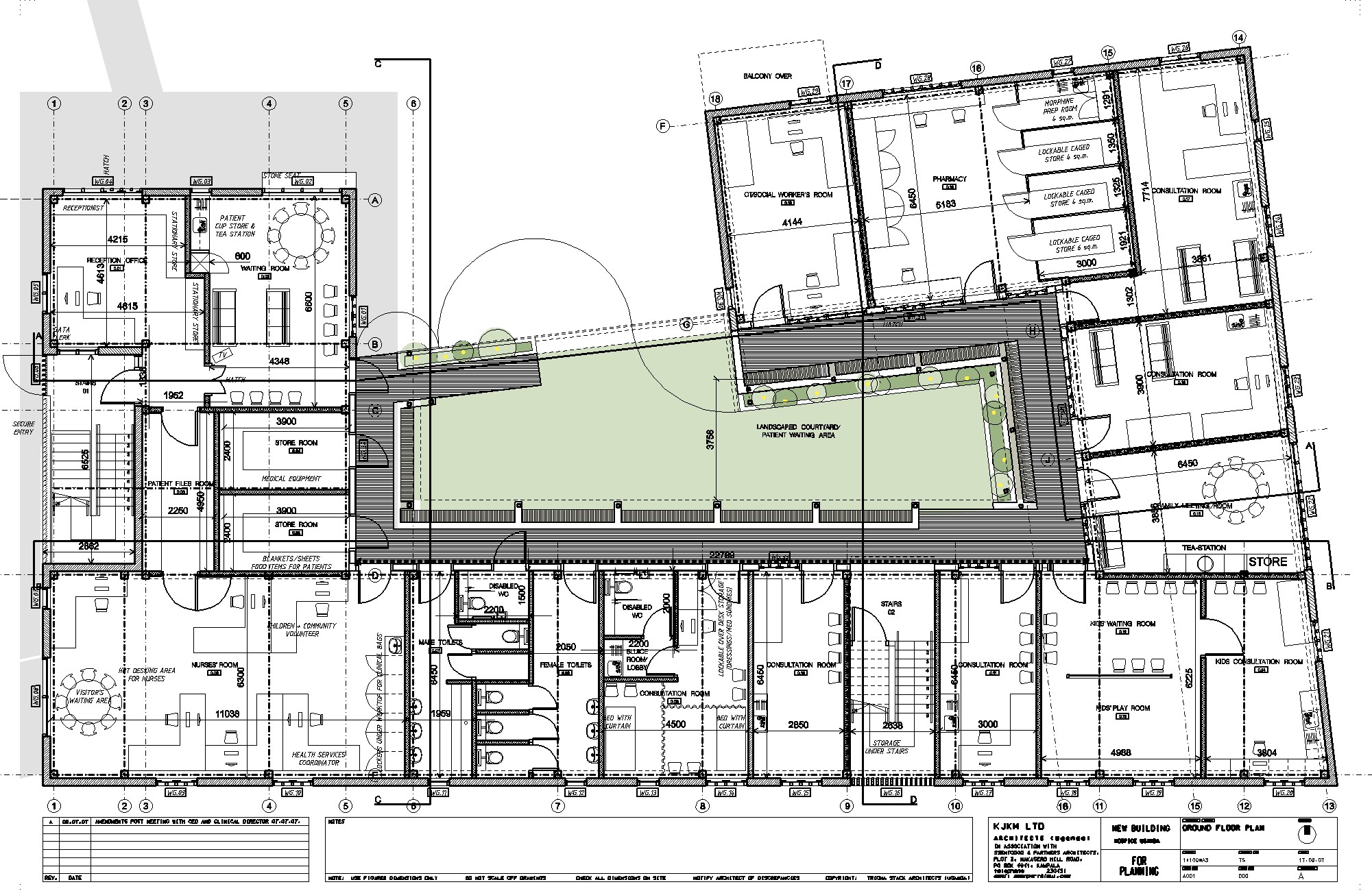 I designed a new building for Hospice Africa Uganda in the Summer of 2007. I gathered a team of volunteer architects in Dublin to help complete the planning application drawings and specifications.
The building was granted planning permission and was granted full funding from Irish Aid and KPMG in 2007.
I then devised and administered a tendering process to appoint a local architect to prepare the detailed design and tender packages and running the project on site. I also advised Hospice Africa Ireland on the process and the contract from Dublin.
The building was opened in June 2010 by Micheal Martin TD.
The building is a courtyard building. The courtyard is cool and shaded. All rooms are dual aspect to encourage cool air flow through them. All circulation is external. The patients wait outside in the cool courtyard before their consultations. The building contains the first play room for patients and their families in a hospice in Central Africa.